Meet our 2022 Amateur and Mid-Amateur Champions
Low scores featured in this year's championship—very low scores.
---
This year's Zone-4 Amateur championship came down to a battle between two men who have been practicing and playing together since grade school.
Jace Minni and John Morrow both play off plus-3 and are members at Beach Grove Golf Club, where on June 19 the final 18 holes of the 36-hole tournament were conducted. Minni was coming off his sophomore year at Gonzaga University. Morrow is a mainstay of the University of Victoria golf team and was a National Association of Intercollegiate Athletics second team All-American this year.
Minni started the day with a five-stroke lead, after shooting an amazing—make that astonishing—63 at nearby Kings Links By The Sea, one day earlier. "I just kept hitting it to 15 feet and sinking the putts," he says. The course plays to more than 6,700 yards, and with its perpetually breezy conditions is considered a stout test, but happens to have four comparatively short par-5s. "I was five under on those," he notes.
At Beach Grove, however, Morrow kept chiselling away at Minni's lead, and by the time they reached the tee on the tight, 452-yard 15th, he had cut the deficit to two. When Minni birdied the hole the match seemed as good as over, except that on the short but perilous par-3 16th, Morrow missed a hole-in-one by no more than an inch or two as his ball spun back, leaving him with a tap in. However, Minni also hit his shot to less than four feet and sank his birdie putt, and the match truly was as good as over, especially after he went on to make his third birdie in a row on the par-5 17th.
Presiding at the scorer's table, longtime Zone 4 director (and short-time BC Golf president) Greg Moody hazarded that Minni's 36-hole total of 129 may be the lowest ever recorded in the championship. Fellow Zone 4 director and tournament director Bill McDonald agreed, adding that at Kings Links, a common refrain was "I didn't see anyone shooting a 63 out there today." He praised the conditions at both courses and also the golfers in this year's field, noting that at Beach Grove the rounds were played in well under four and a half hours.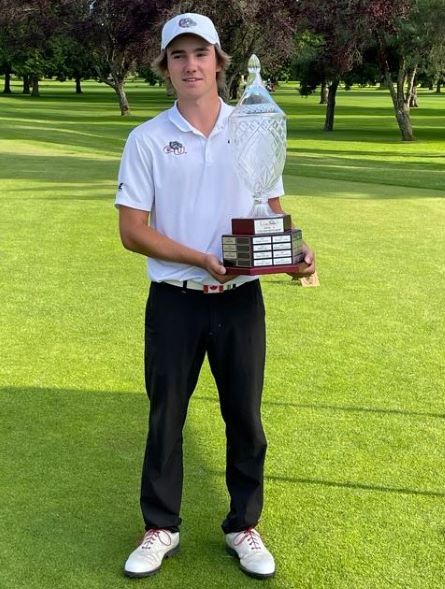 Playing in a group with Minni and Morrow was last year's Amateur and Mid-Amateur champion, Taylor Durham of Marine Drive Golf Club. This year, Durham will have to content himself with only the Mid-Amateur championship, after going two under on each day. "That was something to see," he says of watching Minni and Morro tear up their home course.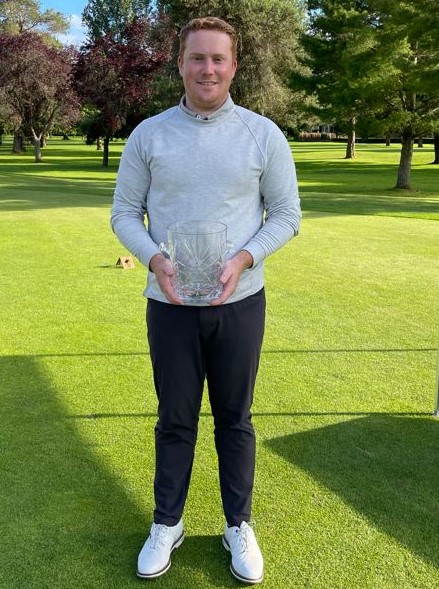 The three will be joined by Nathan Szpakowicz (141) on the Zone 4 team competing in the 120th running of British Columbia Golf's BC Amateur, July 11th to 15th at Christina Lake Golf Club.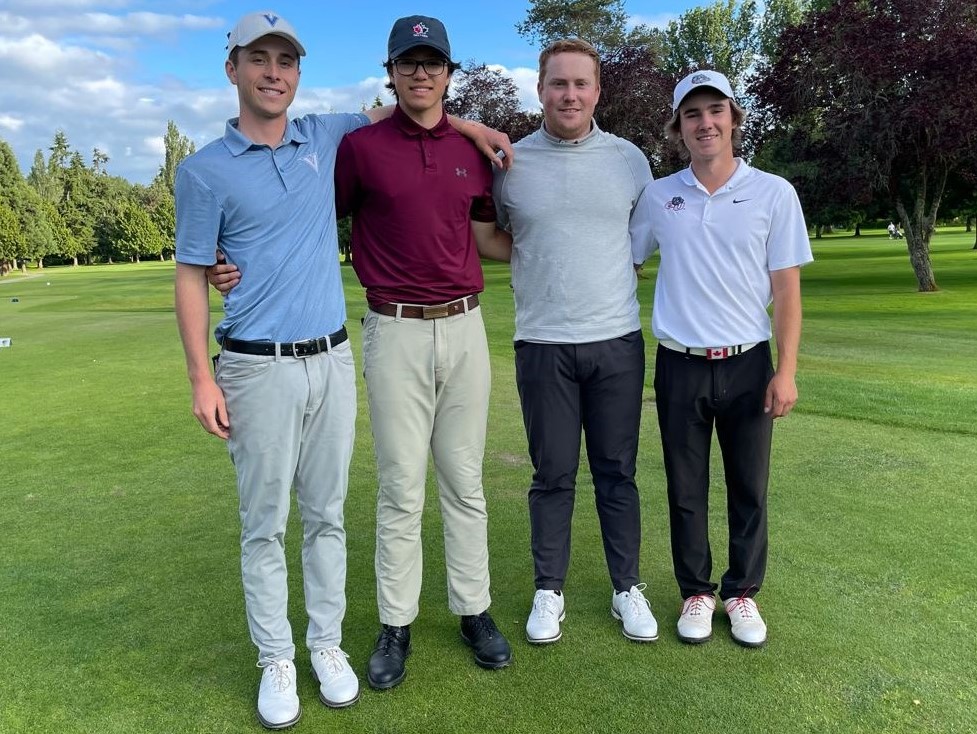 - Jim Sutherland