Bruce Main Receives Award
Recognizing two decades of volunteer contributions.
---
Since his retirement more than 20 years ago from a career with BC Hydro, Bruce Main has spent a lot of time on the golf course—just mostly not golfing.
In 2000, at the suggestion of his friend Arley Anderson, the longtime Langara Men's Club member began to volunteer with the Zone 4 Junior program. Main soon took over as Junior Chair, a position he fulfilled for eight years before moving on to perform the same role with the Senior program for another eight years. Along the way he also he came to head the annual season-ending Club Champions tournament, and compilation of the Zone's annual roster book.
Following the death in 2018 of Harry White, Main joined with several others to ensure the continuation of the Junior Linkster program that White pioneered to introduce young golfers to the game. In 2019 the newly founded society ran six tournaments, with plans to double that in 2020 before Covid-19 got in the way. With the support of generous sponsors, the Linkster program will be back in action in 2021, Main promises.
In September 2020, the longtime Zone 4 director received a Volunteer Recognition Award from British Columbia Golf. Well not played, Bruce.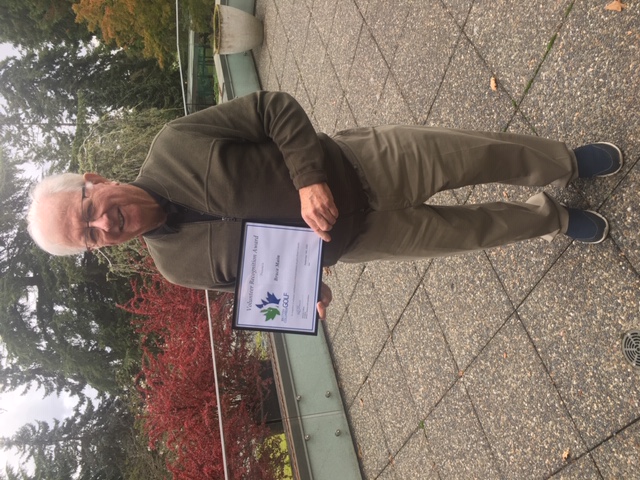 - Jim Sutherland